Maddison's Italian bob
27.10.2023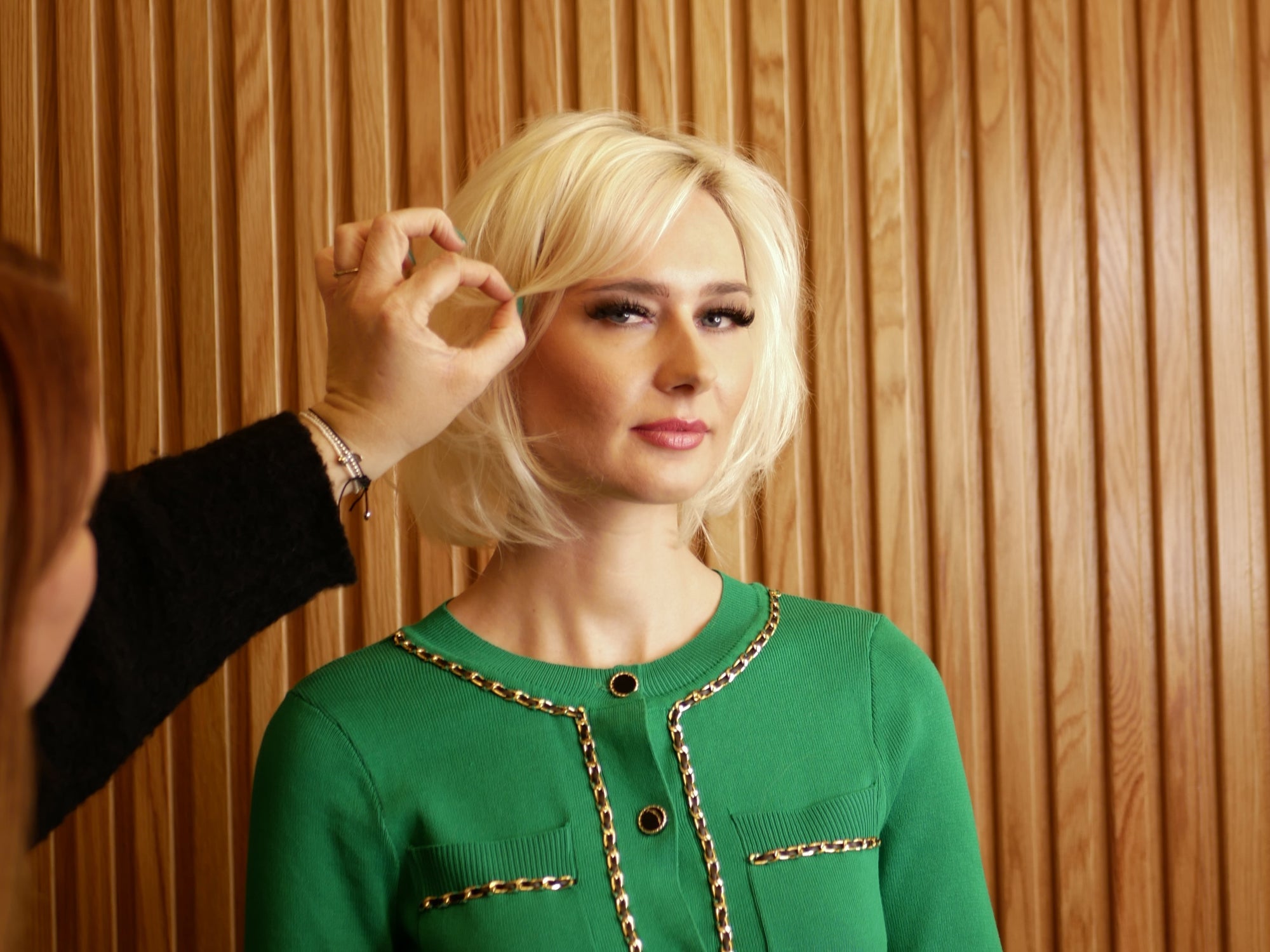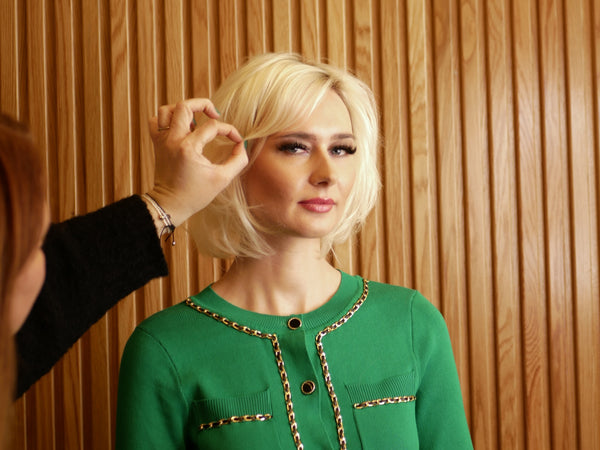 An Italian bob is a classic hair style for fine, delicate hair.
During the consultation, Maddison explained to her stylist, Carla, that she wanted her hair cut into a style that would make it look fuller and have more shape. Carla recommended a bob, as the definition of the baseline the cut would achieve would give structure and support for the rest of the hair to take shape from.
The before photo shows Maddison's hair sitting just on the shoulder, with the ends of the hair being fine and wispy.
Also, during the consultation, the condition of the hair was discussed, particularly taking into account that the hair has been bleached on a regular basis. To cleanse and condition the hair, Carla recommended Collinge & Co Gentle Shampoo and Moisturising Conditioner. Both of these products will nourish, replenish lost moisture, and protect Maddison's lightened hair. Carla proceeded to cut the hair into a bob that would result in a finished length sitting between the jawline and shoulders.
Once the length had been cut, she applied Collinge & Co Blow Dry Lotion. This product, a favourite with our clients and stylists alike, is ideal for adding fullness and body to Maddison's fine hair without weighing it down. It also has heat protection qualities, which are essential for delicate hair. Using a large round brush and setting the heat to medium on her hair dryer, Carla blow-dried the hair section by section.
When dry, Carla then went back over the hair to trim the layers within the style, paying particular attention to removing any damaged split ends.
To complete the styling process, Carla set the hair using a barrel curl technique. To do this, she took small to medium-sized sections and rolled them around her fingers and clipped the sections into place. She then sprayed a little Collinge & Co Firm Hold Hairspray over the rolled-up sections and applied heat for a couple of minutes with the use of a diffuser. After letting the hair cool, she removed the clips.
Related Articles
Our Collinge & Co x Malmaison Makeover Winner

Last week, we had the pleasure of hosting Natalie, the lucky winner of our makeover and Malmaison stay giveaway, at our Castle Street salon. Natalie visited us for a transformative experience, entrusting Jess with her hair colour and style, and Liz with... Read More

Expert tips and tricks for this winter season

This party season Helen Seaton, Style Director in our Castle Street salon, gives her expert tips and tricks to style out December and Christmas

Q: How can I achieve a quick colour win for the party season?

The party season... Read More