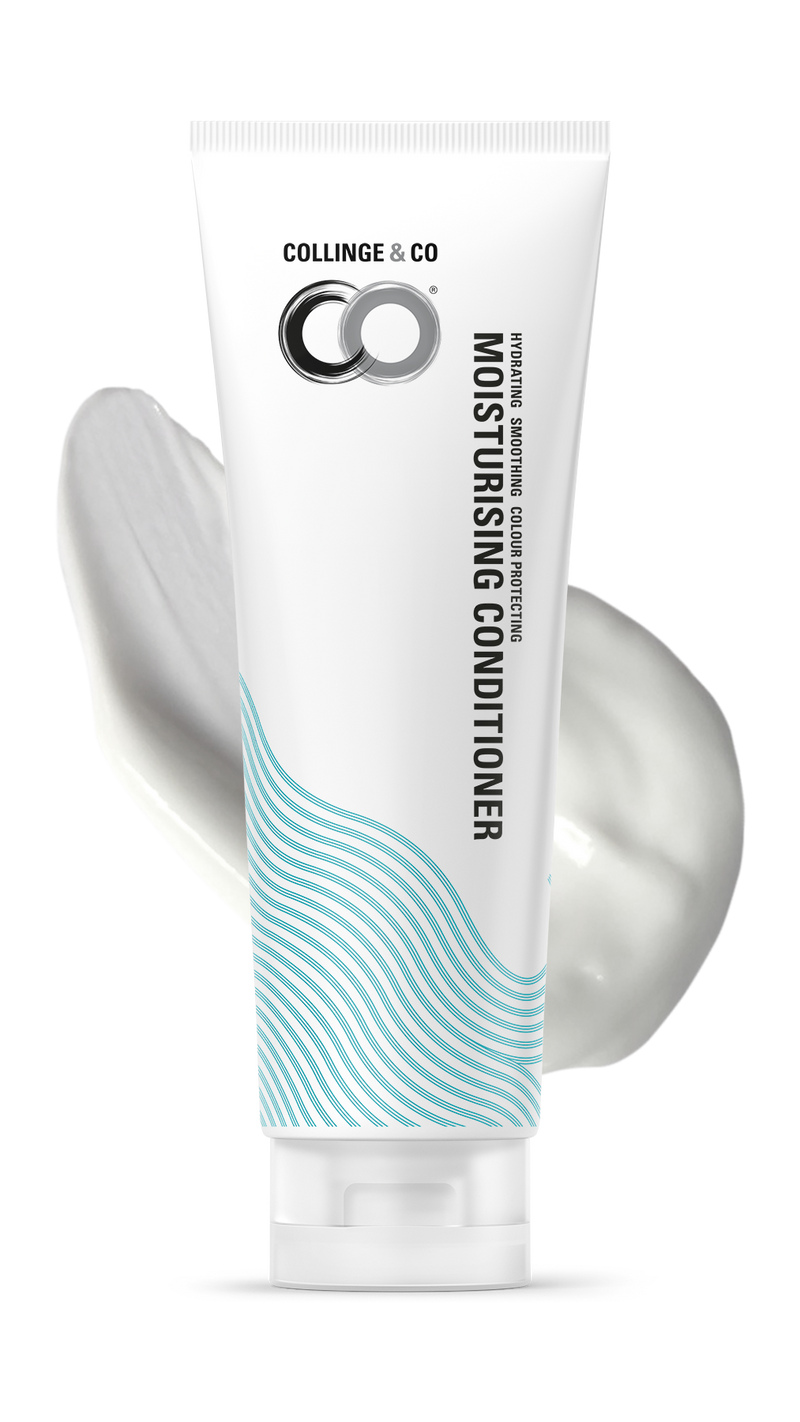 Order by 3pm for same day dispatch
Moisturising Conditioner hydrates hair that needs more moisture, making hair more manageable, silky and smooth.
It has natural ingredients to promote healthy hair, protect colour and help to prevent breakage and split ends.
Deep conditioning and moisturising making the hair supple, more manageable, smooth and silky
Colour kind, protecting colour from fading and helping to prolong colour tone, depth and vibrancy
Strengthening, helping to repair split ends and prevent breakage
UV Filters to protect from sunlight
Anti static

Moisturising Conditioner provides deep hydration for smoother, silkier hair.

The moisturising formulation will penetrate the cuticle to help strengthen and thicken the hair, protect colour, improve shine, manageability and prevent split ends.

There are added natural ingredients to promote a healthy scalp and follicles.

UV filters will help to protect the hair from the harmful rays of the sun.

After hair has been shampooed and rinsed, squeeze out excess water and apply Moisturising Conditioner
Massage into the scalp using finger tip pressure, working throughout the hair and concentrating on the mid-lengths to ends
For deeper conditioning, leave on for 3-5 minutes and then comb through
Rinse

Normal hair. Dry hair. Coarse hair. Frizzy hair. Coloured hair. Bleached hair. Highlighted hair. Chemically-treated hair. Sun-damaged hair.

Cruelty free
Vegan friendly
Made in the UK
Free from parabens

Fragrance

A warm, spicy fragrance with notes of citrus, amber and sandalwood. The different fragrances in the shampoos and conditioners have been chosen to blend and compliment each other.

Key Ingredients

Plant-based proteins (including soy and wheat hydrolized proteins) to help moisturise, add strength, improve shine and manageability of hair. Proteins penetrate the cuticle to help prevent breakage and split ends.

Clementina, Bergamot, Bitter orange peel and Lime fruit extracts to add condition to the hair.

Vitamin E Antioxidant helps to support a healthy scalp and hair follicles.

Vitamin B5 helps to improve water retention and thicken hair.

Ginger root oil to promote a healthy scalp and follicle, and help prevent split ends.

Basil oil to help regulate the scalp's oil production.

Free 2-4 day delivery on orders over £25. Orders under £25 will have a £3.95 delivery charge.

Delivery can only be made to addresses within the United Kingdom. Full details of our delivery service can be found here.
Not sure on which product is right for you?
Try our Hair Prescription Quiz