A Bride's Guide To Beautiful Hair
01.07.2023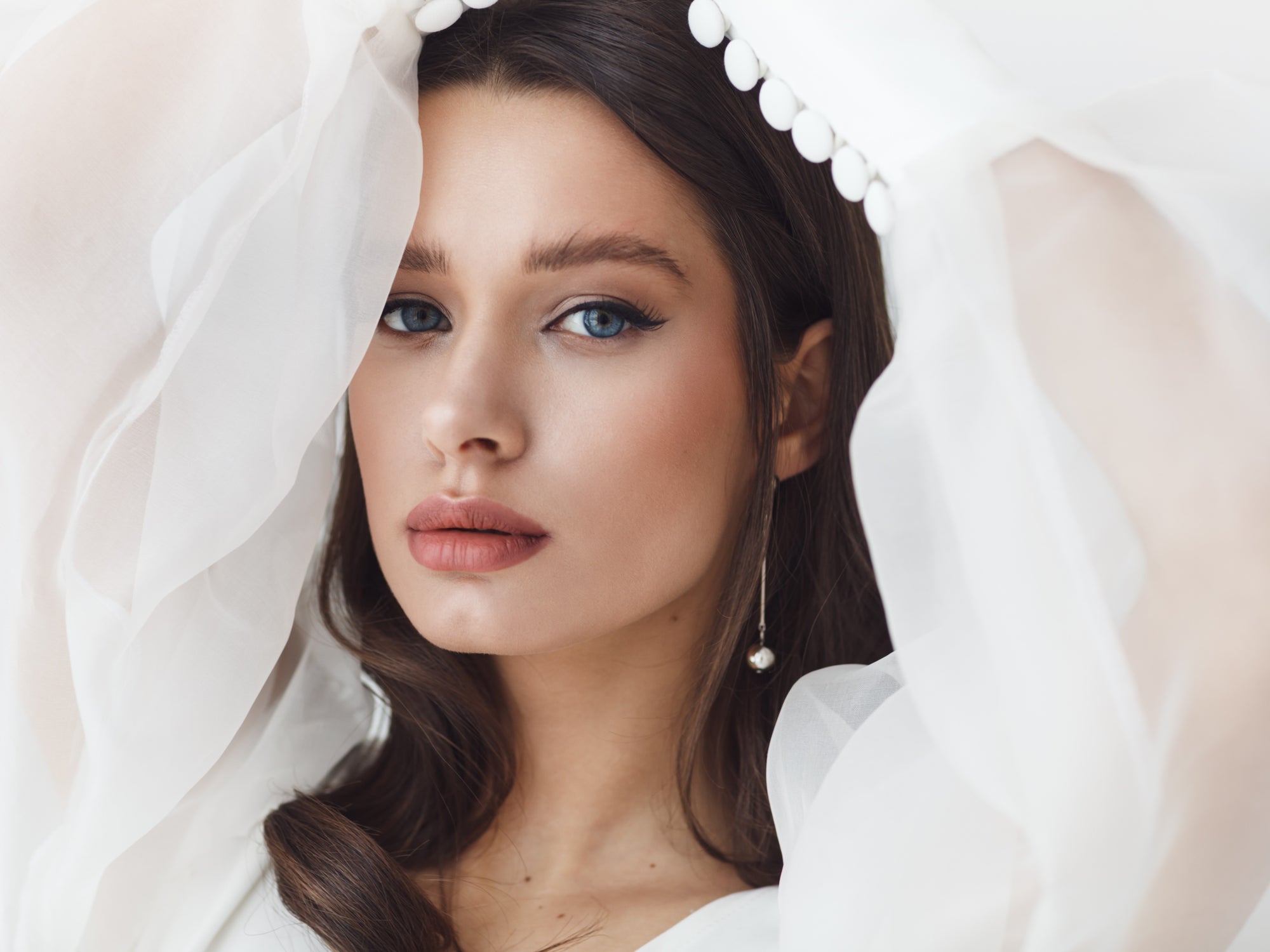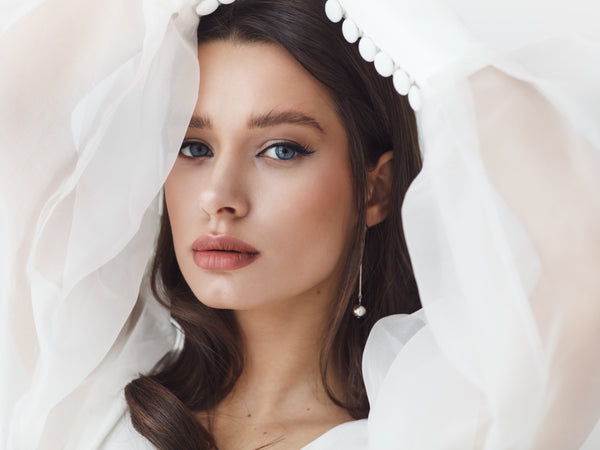 The secret to beautiful wedding hair is choosing the right style to suit you and your hair type, that will also compliment your dress. Planning and preparation are really important and should include a good regime to get your hair into the perfect condition.
Wedding hair countdown
Three to Six months to go:
Choose a salon/ hairstylist that has a good reputation for wedding hairdressing. This may mean it's someone other than your regular hairdresser.
Book a consultation, or if it's a new hair stylist to you, maybe even a blowdry. This will allow the stylist to work with your hair, so allowing them to give you the best possible advise. It's also a great opportunity for you to get to know each other and to make sure you're totally happy with your choice before committing to further appointments.
Make sure you have chosen your wedding dress before you have this initial consultation and let your stylist in on the secret. This will allow them to give some initial ideas on what type of hairstyle will compliment your dress. They will be taking into account the design, texture of fabric and neck lines. Show images of the hairstyles you like the look of to see if they would be suitable.
Ideally don't purchase headdresses, bridal hair clips or hair accessories until you have had this first consultation. Otherwise the choice of possible hairstyles could be restricted by having to allow for the headdress. Once you have a clear idea of the hairstyle you will be having on the day, this is when you should be deciding on bridal hair accessories.
A consultation this far in advance will also determine what will be required to get your hair looking fabulous before it's styled on the day. This may involve it growing longer than you would normally have it. You may be looking at introducing more colour, which may involve a few visits to the salon. You will also be advised on a good haircare at home regime to ensure your hair will be in tip top condition.
Before leaving the salon book in the necessary appointments in the build up to the day and of course your wedding day appointment. Don't forget to book in appointments for your Bridesmaids.
Following this consultation you should be leaving the salon feeling confident in your stylist and reassured that you have a clear idea of the hairstyle you will be wearing on the day.
Two months to go:
Now is the time to have your wedding hair rehearsal. You will probably will have a few appointments by then so your hair colour, hair length and condition will be looking great. For the bridal hair practice take in any accessories or the headdress you wearing on the day. If you are planning on fresh flowers then take some with you (or a few fake ones) to give you a general idea of how the total look will be.
This practice is an opportunity to see if the hairstyle you have in mind is exactly how you imagined it would be. Your stylist can also try out a few alternative looks. For example you may have thought of a style which was half-up and half-down but at rehearsal it may work better worn fully up, with just a few soft tendrils of hair falling loose.
The practice will also determine how best your hair should be prepped for the day. For example if your hair tends to be quite soft and medium to fine in texture and you are wearing it up, then it may be best to shampoo and condition it the day before . If this is the case and to get as much body into the hair as possible it will require a styling product and good blowdry. Ideally this should be by your stylist the day before.
Two to three weeks to go
This is about the right time to have a final colour application and any cutting required. By doing it at this time will ensure your hair doesn't have that just cut and coloured look about it.
In the final week's building up to the big day treat your hair to a series of intense conditioning treatments. Healthy looking hair with a great shine will look fabulous in all those photos.
One day to go:
Depending on your hair type and the style you have decided on, it may be advisable to visit the salon the day before the wedding for a shampoo and blow dry. This would be the case if it's going to make your hair less soft on the day and more receptive to being dressed into an updo.
The day of your wedding:
You will have put so much time and planning into making sure your wedding day is a wonderful occasion, so relax and enjoy time to yourself whilst your hairdresser works their magic.
Do's and Dont's of Bridal Hair
Do:
Research good wedding hairdressers and book in a consultation
Book your wedding day appointment well in advance
Have a bridal hair practice
Be advised by your bridal hair stylist on what will or won't work with your hair
Use good quality shampoo and treatments for great shine and condition in the build up to your wedding
Have long layers cut into hair that is being worn half-up half-down. This will help ensure that any waves/curls in the sections of hair worn down will be less likely to drop as the day goes on.
Don't
Don't wear your hair in a style that will struggle to last the day. Remember it's how your hair will look after 8 hours.
Don't curl straight hair that tends to drop
Don't smooth hair that tends to frizz in damp or humid conditions
Don't have your fringe cut on the day
Don't expect a curl created from a blow dry to last as long as one created with the use of a curling tong or wand.
Book your Bridal Hair Consultation here.
Related Articles
Meet the Collinge & Co Graduates Team

Step into the exciting world of our Graduates salon. With a new generation of Graduate Stylists, newly qualified hairdressers and experienced team, our Bold Street location is brimming with energy and passion. You'll be welcomed by a mix of professionalism and... Read More

Unleashing Boho Chic: Festival Hair Trends in 2023

Festival Hair Trends in 2023

Festivals are all about letting loose, having fun, and expressing yourself. From clothing to makeup, everything is about bringing out the inner fashionista in you. But one aspect that has always been a crowd favourite... Read More

Low Chignon Bridal Hair Inspiration

A low chignon. An exquisitely crafted and detail soft bun that sits softly into the nape of the neck. Twisted ponytails are skilfully arranged to form a bun, creating extra volume. Adorned with gypsophila to finish.

Read More