Celebrating 100 Years of hairdressing with the Collinges
12.01.2011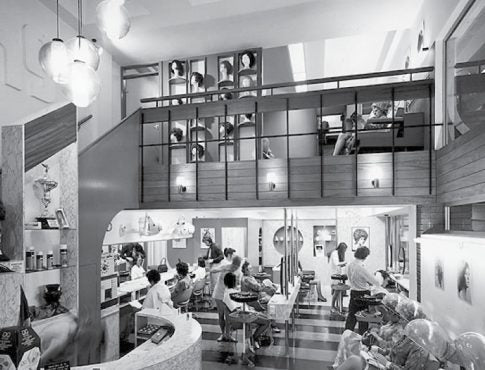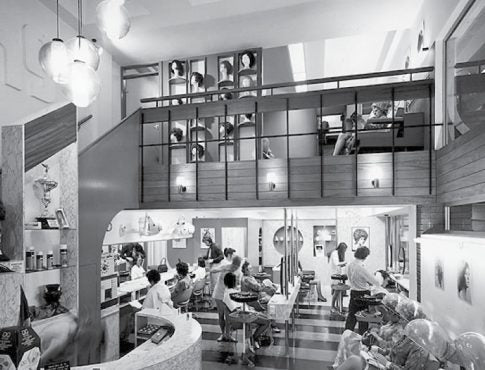 With a family tree so firmly rooted in the creative world of hair, it's no wonder the Collinge family are still here in 2010, celebrating an impressive 100 years of hairdressing
Since 1910 and spanning across three generations, the Collinges' have continued to be at the cutting edge of the hairdressing industry, first starting when Andrew's grandfather, Wilfred Collinge, trained as a barber at Browns Barbers in Southport. After tough periods of serving in the trenches during WW1 and later, in 1920 recruited into the Merchant Navy as
official barber on SS Apapa, Wilfred kept his sights on hair throughout the war's turmoil. On his return to Liverpool in 1940, he opened a small salon in West Derby named 'Collinges'.
In the next generation down, the passion for creating and coiffering lived on in Andrew's father, Peter Collinge. Now, Chairman of the Collinge group, Peter recently received a much coveted Gold Award from The Fellowship of British Hairdressing, one of only two handed out in its entire history, in recognition of his outstanding achievements and his contribution to the hairdressing industry. In 1974 Peter was elected President of the Fellowship.
With a hairdressing apprenticeship under his belt, Peter followed in his fathers' footsteps by not only going to sea in 1944, but becoming the Navy's favourite hairdresser. On board he perfected his hairdressing skills for G.I. brides and Wrens across the world and then stayed at sea to style High Society on transatlantic crossings, including celebs such as Elizabeth Taylor. In 1949 Peter ditched his sea legs and firmly fixed himself in Liverpool working out of his father's salon entering hairdressing competitions, alongside great names like Xavier Wenger, Silvio Camillo and Pip Evangelista, winning numerous prizes and awards. Here, the Collinge unique family style developed, which is still evident today in Andrew's work; neat and beautifully crafted with simplicity that's admired by fellow peers – At the time, these peers included a young Vidal Sassoon.
Peter was honoured to join the Fellowship in 1950, as a successful competition hairdresser and opened the first 'Peter Collinge' salon in Liverpool in 1951, with Hazel, his model wife (now married for 58 years). 'Peter Collinge' was the salon 'du jour', and became part of the excitable hype surroun ding Liverpool and Beatle-mania in the 1960s. More 'Peter Collinge' salons soon followed and in 1974, the Peter Collinge training empire was established. Since then, thousands of stylists have passed through the Collinge school doors under the direction of Sarah Collinge, Andrew's sister, and is considered one of the most respected in the UK, receiving Beacon status from the Government.
Now Andrew leads the award winning chain of salons and barbers across the North West, boasting a new Flagship salon on Castle St, Liverpool. Andrew Collinge Hairdressing has gone on to fulfil Peter's vision of giving practicing and recently qualified stylists a chance to get real salon experience, while being able to offer contemporary hairdressing to clients, particularly students, at affordable prices.
This autumn saw the opening of the ultra stylish Graduate salon and Training College, encompassing the Collinge family beliefs and standards set over 100 years ago.
Twice winner (1993 and 1997) of The Hairdresser of the Year award and recognised Master Craftsman by the Hairdressing Council, (see overleaf) Andrew is driving the family business from strength to strength and continues to work at the forefront of the British Hairdressing Industry – Join us in celebrating 100 years of hairdressing with the Collinge family.
Related Articles
Our Collinge & Co x Malmaison Makeover Winner

Last week, we had the pleasure of hosting Natalie, the lucky winner of our makeover and Malmaison stay giveaway, at our Castle Street salon. Natalie visited us for a transformative experience, entrusting Jess with her hair colour and style, and Liz with... Read More

Expert tips and tricks for this winter season

This party season Helen Seaton, Style Director in our Castle Street salon, gives her expert tips and tricks to style out December and Christmas

Q: How can I achieve a quick colour win for the party season?

The party season... Read More