Ofsted Congratulates Andrew Collinge
01.01.2010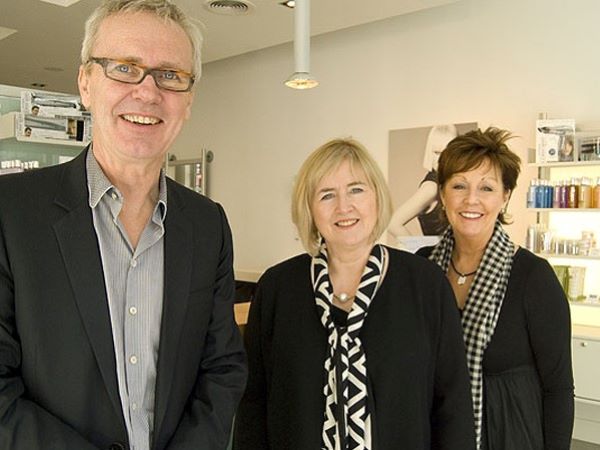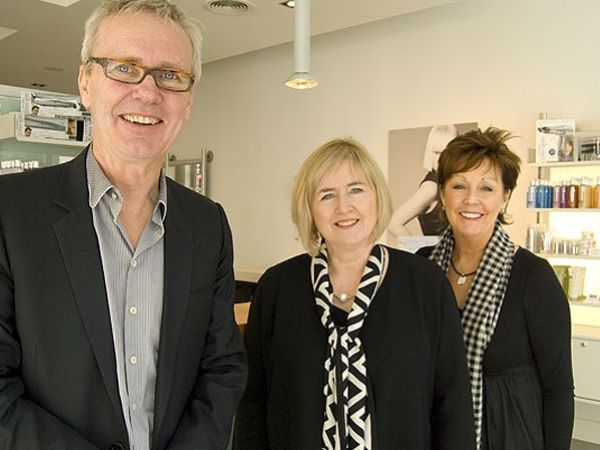 A cut above the rest – Ofsted Chief Inspector drops into Andrew Collinge Hairdressers to see outstanding apprentices at work.
Visiting the Andrew Collinge Training Salon in the busy Liverpool shopping district, HMCI spoke with Sarah Collinge, Training Director, trainees and staff about the ingredients of their success which has an included an outstanding rating from Ofsted. Only 5 per cent of work-based learning providers inspected in 2008/9 were rated outstanding overall by Ofsted.
Christine Gilbert, Her Majesty's Chief Inspector of Education, Children's Services and Skills, Ofsted, said: "I wholeheartedly congratulate Andrew Collinge on their success and hard work in delivering such high standards for their trainees. Excellence does not happen by chance. The support and expertise which Andrew Collinge trainees can count on really helps to inspire and challenge these young people into becoming some of the most talented hairdressers in the country. There is no reason why all apprenticeships and work-based learning can't be outstanding and I hope Andrew Collinge will be a source of inspiration to others."
Today Andrew Collinge provides work-based training for 150 learners with a third employed at its own salons; the remainder are employed at salons throughout Merseyside, Lancashire and Cheshire. Last year the company received over 400 applications for 75 places on its NVQ programme. No less than 99 per cent of the staff in their salons across Liverpool and Birkenhead has been through their apprenticeship programme
For some of its young apprentices, training with Andrew Collinge opens up a world of opportunity. Trainees often get the chance to work on fashion shows and television shoots. Indeed, many Andrew Collinge graduates have gone on to work in top salons in places as far afield as USA and Australia, while others have found jobs in fashion and television.
Sarah Collinge Training Director said, "Training has always been very important to the company. An 'outstanding' from Ofsted really helps to motivate our apprentices and our staff, encouraging our trainees to gain confidence in their skills and push their creative boundaries. We're really proud of our efforts in offering young people exciting and worthwhile career opportunities".
Franceska Clarke, 19, from Maghull, and who works in Andrew Collinge Graduates salon, said, "The atmosphere here is really good and I always enjoy learning new techniques. Everything is so professional. I couldn't imagine working anywhere else". Franceska is qualified in hairdressing NVQ level 2 and is now working towards level 3.
Julian Kempster, 18, from Cheshire Bowden, who works in Manchester Selfridges & Co, Trafford Centre salon, said, "It's nerve racking the first time you cut a customer's hair but there's always someone around to give you help if you need it. The tutors here make you feel special and confident in your skills." Julian is working towards NVQ level 2 and next year will move on to level 3.
Related Articles
Our Collinge & Co x Malmaison Makeover Winner

Last week, we had the pleasure of hosting Natalie, the lucky winner of our makeover and Malmaison stay giveaway, at our Castle Street salon. Natalie visited us for a transformative experience, entrusting Jess with her hair colour and style, and Liz with... Read More

Expert tips and tricks for this winter season

This party season Helen Seaton, Style Director in our Castle Street salon, gives her expert tips and tricks to style out December and Christmas

Q: How can I achieve a quick colour win for the party season?

The party season... Read More