Eurovision – Liverpool Calling 📣
12.05.2023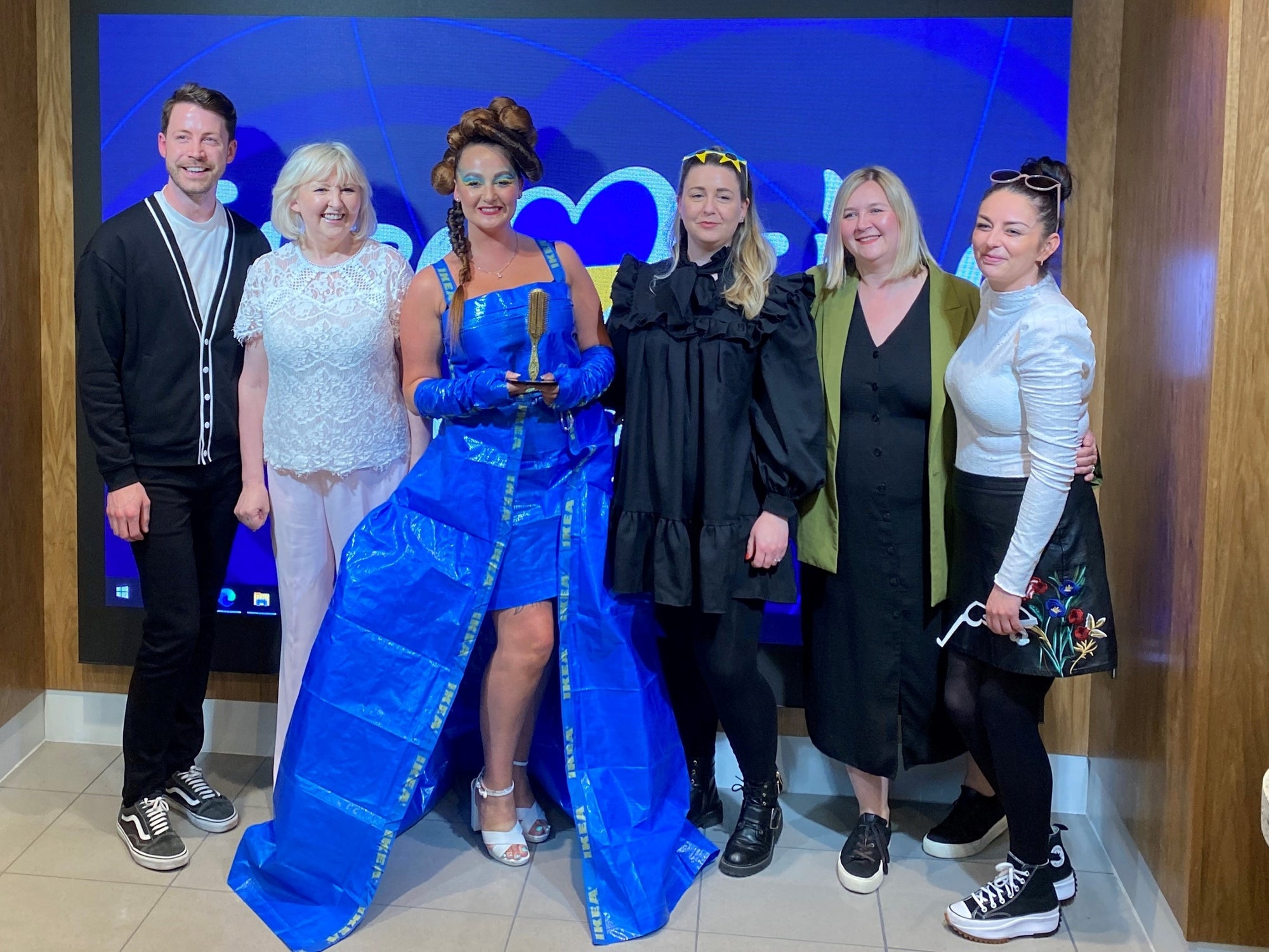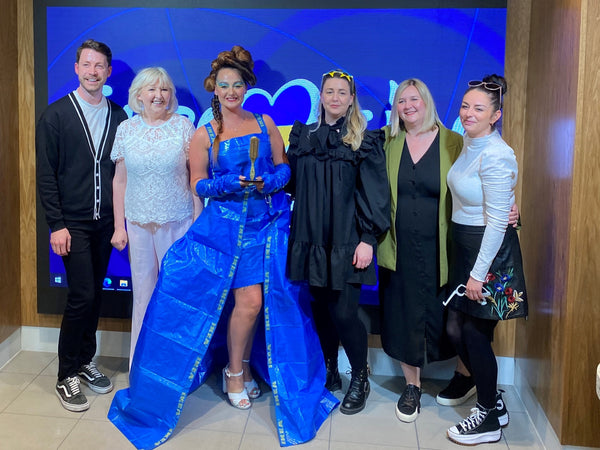 Hairovision
With the Eurovision carnival in town we wanted to get involved in the thrilling atmosphere all the fans have brought to Liverpool.
To get into the mood, we held our own inaugural Hairovision competition, with all the Collinge & Co teams competing against each other to lift the Golden Glitter Brush Trophy. Each team, representing a Eurovision country, styled the clothes, hair and makeup for their entry. The teams, voting for each other in typical Eurovision protocol, voted for the Training Team's entry. Representing Sweden, with homemade Ikea-bag ball gown and Swedish meatball themed hair, they were very deserving winners.
🔗 Watch the Reel on Collinge & Co Instagram
Moroccan Oil at 45 Castle Street
Moroccan Oil are the principal sponsor of Eurovision, and we have been honoured to host them for the week of Eurovision at Liverpool salon on Castle Street. For their event, to launch Moroccan Oil colour, they turned the salon turquoise.
Their guests who flew in from all over the world, included leading hair stylists, the international press and top European influencers. The Moroccan Oil Global Creative team created beautiful hairstyles and guest were treated to hair styling on the night, also carried out by members of our Castle Street team.
It was hugely successful occasion, with everyone saying how much they are enjoying being in Liverpool, for many of whom it is their first time visiting.
The sense of excitement is building up for tomorrow's Eurovision Final.
🔗 See the behind scenes at Eurovision on Moroccan Oil Eu's Instagram.
Related Articles
Our Collinge & Co x Malmaison Makeover Winner

Last week, we had the pleasure of hosting Natalie, the lucky winner of our makeover and Malmaison stay giveaway, at our Castle Street salon. Natalie visited us for a transformative experience, entrusting Jess with her hair colour and style, and Liz with... Read More

Expert tips and tricks for this winter season

This party season Helen Seaton, Style Director in our Castle Street salon, gives her expert tips and tricks to style out December and Christmas

Q: How can I achieve a quick colour win for the party season?

The party season... Read More