How to Get the Perfect Braid: The 7 Essential Hacks
09.08.2018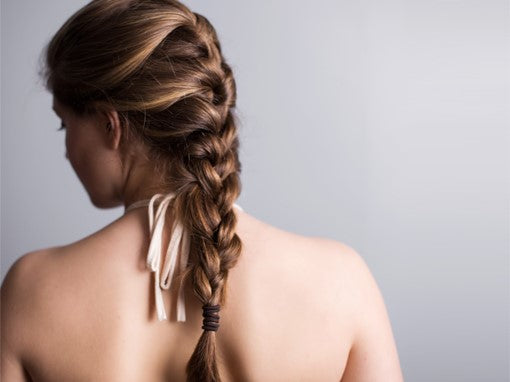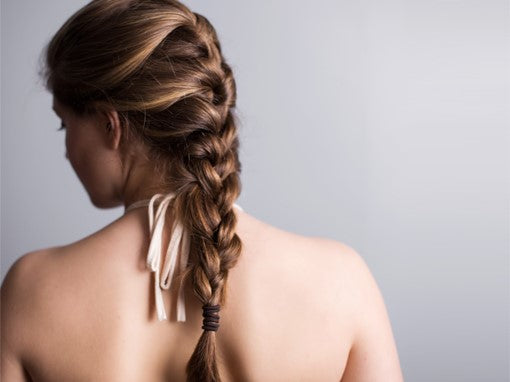 Don't braid freshly washed hair
Clean hair tends to fall out of a braid more easily so avoid braiding on freshly washed hair. If the hair is less clean, it'll hold the braid better. Braids are a great pre-wash day hair style; they're the new messy bun.
Brush before you braid
You'll want to detangle your locks before you lock them down. Nothing's worse than getting half way through and encountering a massive knot. Nip the knots in the bud before you even start your braid. It can also help to detangle as you go—especially if you're new to braiding.
Start with a good invisible dry shampoo
This will give the hair body and volume. Skip this step if you have thicker hair. It will also make the hair more manageable. Make sure you use an invisible dry shampoo to avoid getting a visible residue on your hair, skin or clothes. We recommend the CO by Andrew Collinge Invisible Dry Shampoo. You can pick one up in salon or online.
Define your braid
Use a definer whilst your braid to tame the flyaways and loose ends and give you greater control whilst you braid. The Co by Andrew Collinge Definer (found here) will help tame the frizz and keep your braid looking lush for longer.
Sleep on a silk pillowcase
To fight second-day braid frizz, sleep on a silk pillow case, or even better, tie something silk around your hair. The fibres will help control the frizz and leave your hair looking fresh in the morning.
Start tight
Even if you're going for a loose braid, start tight. You can loosen the braid at the end by tugging gently at the braid. If you start with a braid that's already loose, because it lacks structure, it can unravel on you quite quickly.
Keep at it
The old saying is true—practise really does make perfect. Braiding takes quite a bit of dexterity so don't give up if you can't get it right away. Keep trying and eventually you'll have braids you can be proud of.
Related Articles
Our Collinge & Co x Malmaison Makeover Winner

Last week, we had the pleasure of hosting Natalie, the lucky winner of our makeover and Malmaison stay giveaway, at our Castle Street salon. Natalie visited us for a transformative experience, entrusting Jess with her hair colour and style, and Liz with... Read More

Expert tips and tricks for this winter season

This party season Helen Seaton, Style Director in our Castle Street salon, gives her expert tips and tricks to style out December and Christmas

Q: How can I achieve a quick colour win for the party season?

The party season... Read More