Peter Collinge Celebrates His 90th Birthday
07.09.2018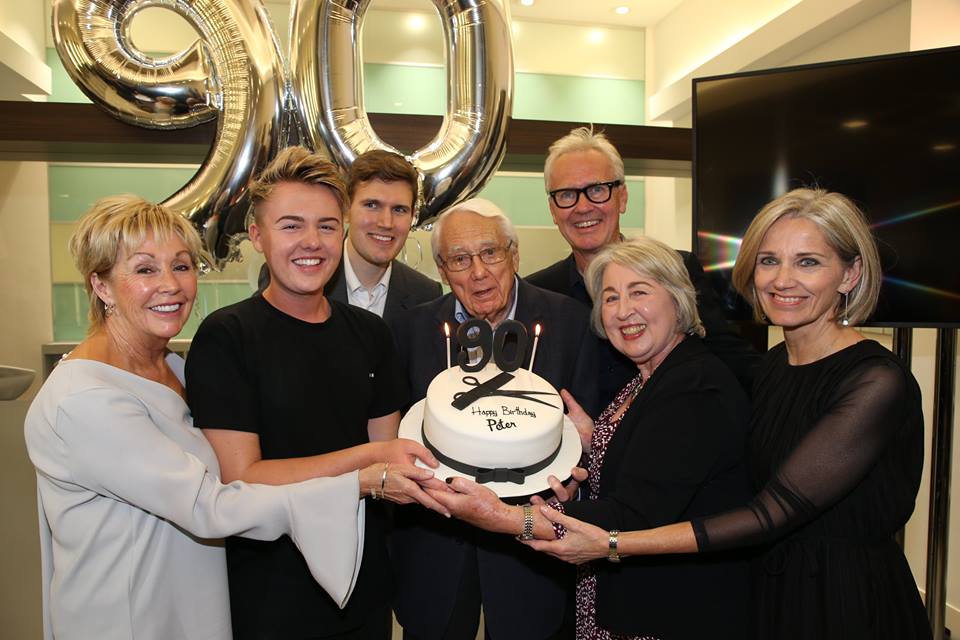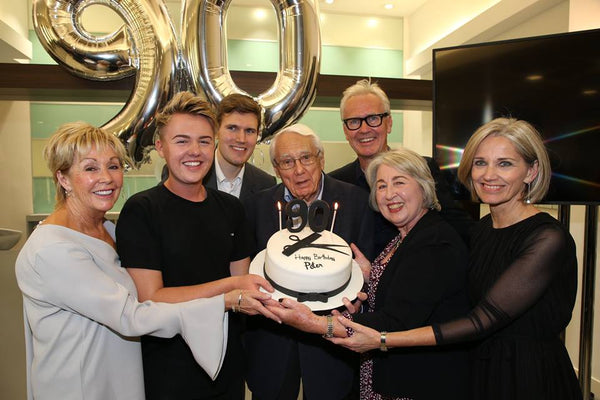 Peter Collinge Celebrates 90th Birthday at Andrew Collinge Castle Street Flagship Salon, Liverpool
An exclusive event was held at our flagship salon in Liverpool last week to celebrate Peter Collinge's 90th birthday and his outstanding career in the hairdressing industry. 
Peter began his hairdressing career as a highly successful competition hairdresser competing alongside Vidal Sassoon in the 1950's. Following on from this success he opened his first salon in Church Street Liverpool in 1954, with his wife Hazel. More 'Peter Collinge' salons soon followed and in 1974, the Peter Collinge training school was established. Since then, thousands of stylists have trained with the Collinges some staying with the company and others going on to open their own salons.
The evening was a reunion of many of those staff, old and new, all of which have benefitted from this training.
Andrew made a speech paying tribute to Peter's achievements, which was followed by a film of Peter's photographic work, archive photos and messages from staff from all over the world. Margaret McQuaid, his first apprentice in 1954, made a presentation of a birthday cake together with the newest and youngest recruit to the Andrew Collinge apprenticeship programme, David Randles.
The evening was a glowing success and a fitting celebration for Peter's exceptional contribution both to the hairdressing world and to the city of Liverpool.
Peter said he'd had a wonderful evening and was thrilled to see so many staff from over the years, many who said how lucky they were, to have been part of the company.
Andrew said 'It's a real testament my father to see how he is revered by all the staff, past and present and the respect they have for him.'
Peter joined the Fellowship for British Hairdessing in 1951, was president of the organisation in 1974 and was the proud recipient of the Fellowship Lifetime Achievement award and the Gold Medal. In 2012 Peter received an OBE from the Princess Royal for his services to the hairdressing industry. He attributes this award and the success of the company to investing in young people and providing them with excellent hairdressing skills.
Related Articles
Our Collinge & Co x Malmaison Makeover Winner

Last week, we had the pleasure of hosting Natalie, the lucky winner of our makeover and Malmaison stay giveaway, at our Castle Street salon. Natalie visited us for a transformative experience, entrusting Jess with her hair colour and style, and Liz with... Read More

Expert tips and tricks for this winter season

This party season Helen Seaton, Style Director in our Castle Street salon, gives her expert tips and tricks to style out December and Christmas

Q: How can I achieve a quick colour win for the party season?

The party season... Read More