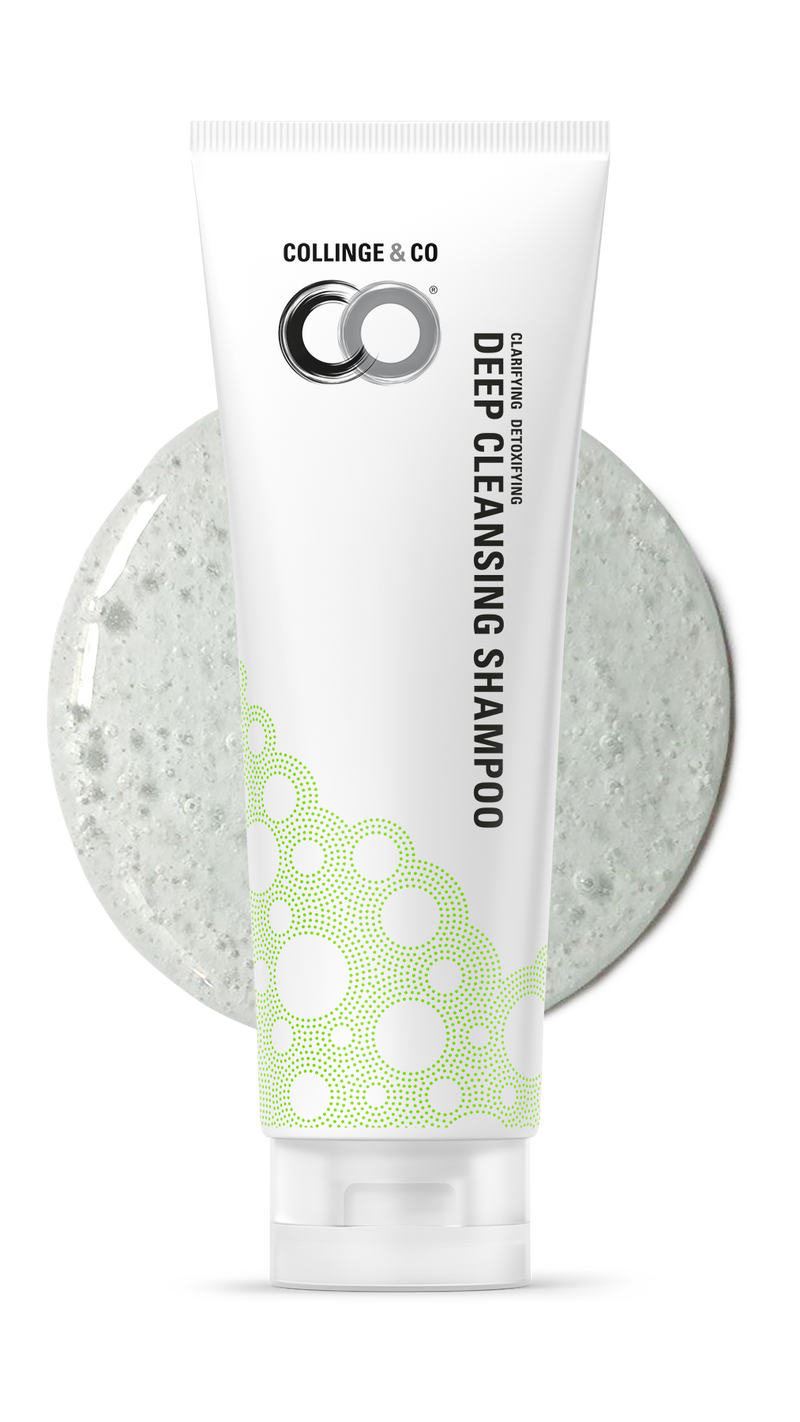 Order by 3pm for same day dispatch
Deep cleansing shampoo is ideal for hair that has a build up of product, oil or chemicals, such as chlorine. It should be used when you need to really detoxify the hair and can be alternated with any of the other shampoos in the range.
It contains sulphates for deep cleansing and also ingredients to help retain moisture and to strengthen and protect hair.
Deep cleansing, clarifying and moisturising
Removes build up of toxins, impurities, products, oil, chlorine
Moisturising, conditioning and strengthening
UV filters to protect from sunlight
Anti-static

The formulation contains sulphates to achieve a deep cleanse, removing a build up of products, oil, unwanted chemicals or toxins, such as chlorine and pollution.

There are added ingredients to soothe and promote a healthy scalp and regulate oil production.

Moisturisers have been added to improve strength and shine.

UV filters will help protect the hair from the harmful rays of the sun.

Apply a small amount of Deep Cleansing Shampoo to wet hair, distributing evenly.
Massage the scalp using the tips of your fingers and work the product through to the mid-lengths and ends.
Rinse out and repeat.

Hair with a build up of product. Chlorinated hair. Oily hair. Fine hair. Normal hair. Thick hair.

Cruelty free
Vegan friendly
Made in the UK
Free from parabens

Fragrance

A cool, peppermint fragrance with shades of eucalyptus. The different fragrances in the shampoos and conditioners have been chosen to blend and compliment each other.

Key Ingredients

A blend of surfacants to deeply cleanse the hair of toxins, product and oils.

Plant-based proteins (including soy and wheat hydrolized proteins) to help moisturise, add strength, improve shine and manageability of hair. Proteins penetrate the cuticle to help prevent breakage and split ends.

Vitamin B5 to aid moisture retention, suppleness and sheen.

Ginger root oil to promote a healthy scalp and follicle, and help prevent split ends.

Guar bean derived resin with anti-static properties to help prevent frizz whilst leaving the hair feeling lightweight.

Eucalyptus leaf oil for anti-inflammatory properties.

Lime fruit extract to help regulate the scalps oil production.

Basil oil to help regulate the scalps oil production.

Free 2-4 day delivery on orders over £25. Orders under £25 will have a £3.95 delivery charge.

Delivery can only be made to addresses within the United Kingdom. Full details of our delivery service can be found here.
Not sure on which product is right for you?
Try our Hair Prescription Quiz