Makeover Winner April 2023
18.06.2023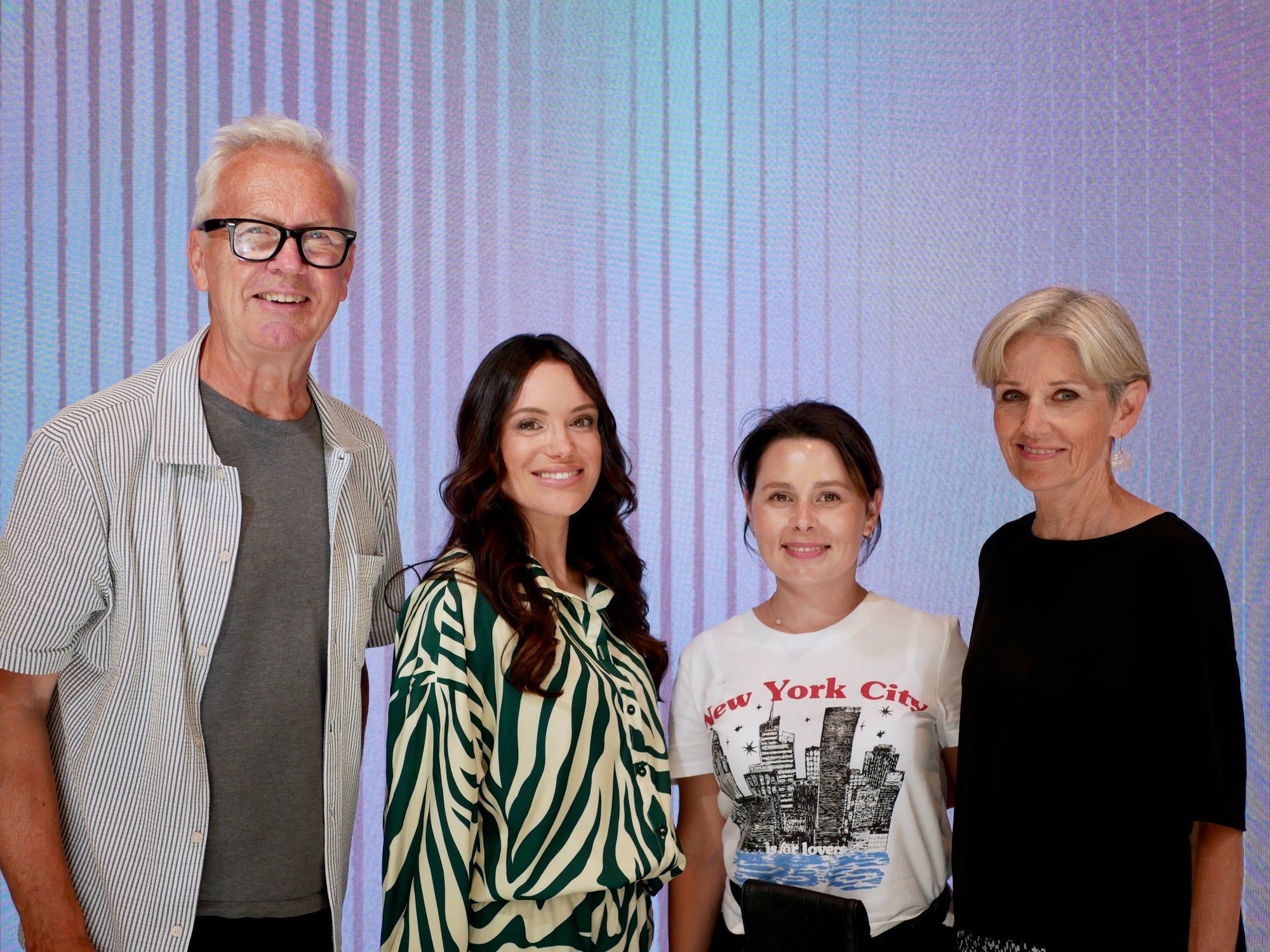 Zoe Pasquet winner of the Collinge & Co April Makeover competition visited our Castle Street salon this week. Pictured above, left to right, Andrew Collinge, Zoe, Dasha and Liz Collinge.
On the day of the makeover, Dasha lifted the previous colour applications using bleach highlights, applied a tint to the roots, and applied a rich Wella Colour Touch toner to provide super shine.
Collinge & Co Blow Dry Lotion was used to create sleek finish, before a large-barrelled tong was used to create soft waves.
Zoe's makeup artist on the day was Liz Collinge. Zoe told Liz that she likes a natural makeup look, but as a busy mum has limited time to apply it. She requested a natural glowing complexion with bronze shades for eyeshadow emphasising her beautiful shaped eyes. The look was completed with a nude lip colour.
Of her makeover day Zoe says, "It was an amazing experience and I'm over the moon with the results. It was lovely to have a pamper and get your advice on hair and make up so I can try to recreate the look at home."
If you would like the chance to win a make over look out for our newsletters with details on how to enter.
Related Articles
Meet the Collinge & Co Graduates Team

Step into the exciting world of our Graduates salon. With a new generation of Graduate Stylists, newly qualified hairdressers and experienced team, our Bold Street location is brimming with energy and passion. You'll be welcomed by a mix of professionalism and... Read More

Unleashing Boho Chic: Festival Hair Trends in 2023

Festival Hair Trends in 2023

Festivals are all about letting loose, having fun, and expressing yourself. From clothing to makeup, everything is about bringing out the inner fashionista in you. But one aspect that has always been a crowd favourite... Read More

Low Chignon Bridal Hair Inspiration

A low chignon. An exquisitely crafted and detail soft bun that sits softly into the nape of the neck. Twisted ponytails are skilfully arranged to form a bun, creating extra volume. Adorned with gypsophila to finish.

Read More