Step-by-step: Up do for bob-length hair
07.12.2022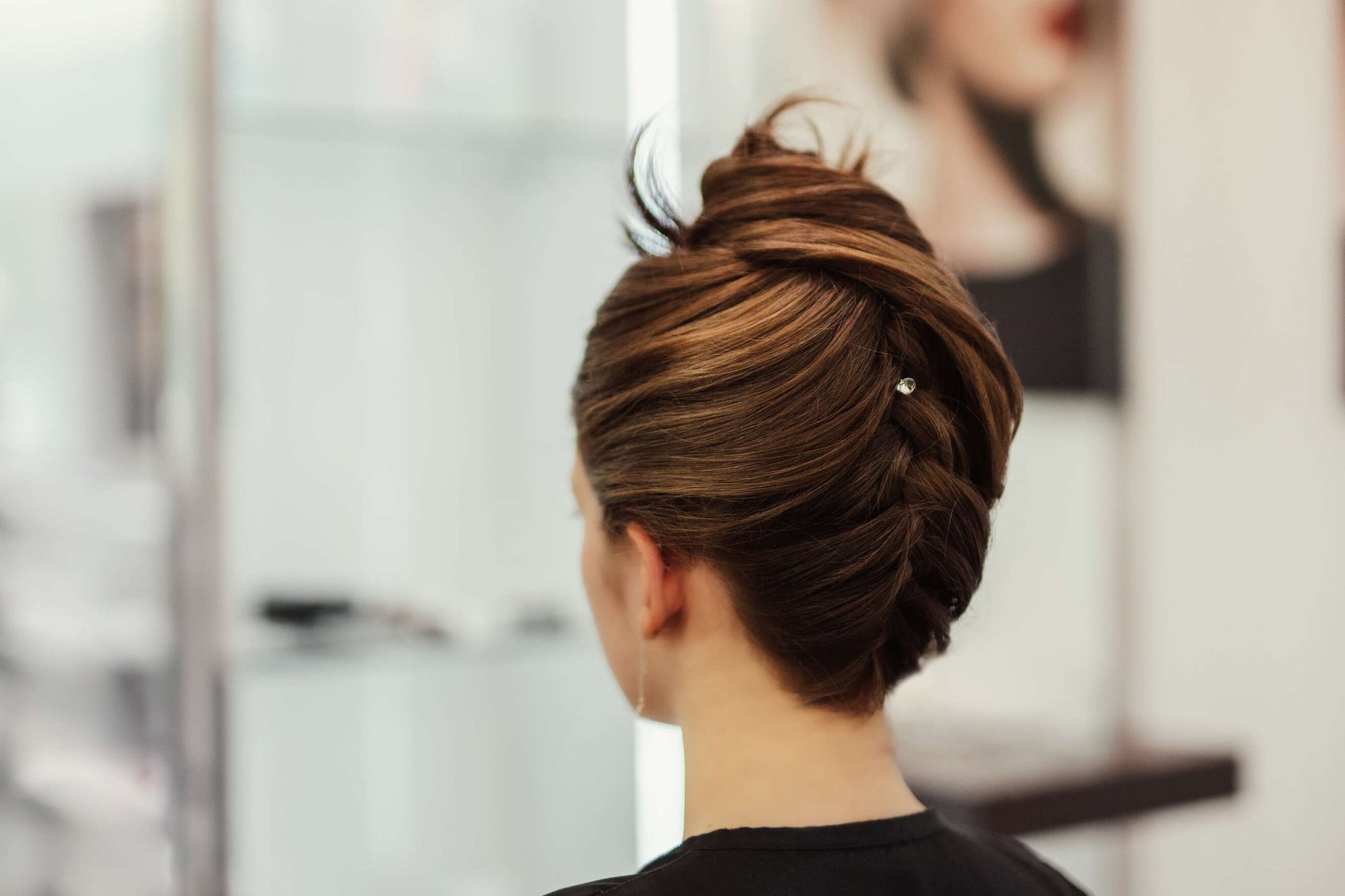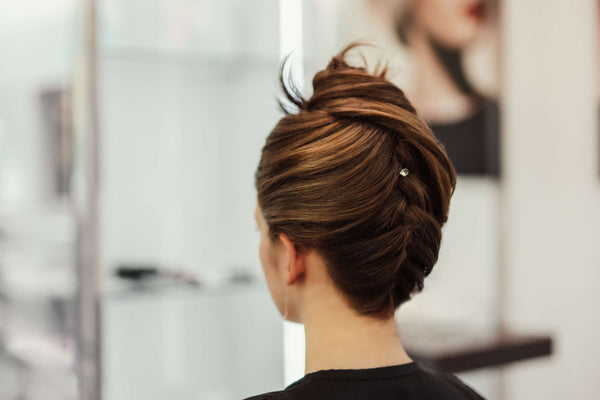 You don't have to have long hair to wear it up. Here's my step-by-step guide for putting up bob length hair.
This braided at the back technique is ideal for bob length hair and the total look is a great party hairstyle. The vibe is relaxed and casual: it looks undone and effortless but at the same time glamorous.
This is a failsafe technique that even works on days when your hair is not cooperating.
Step 1: Prep the hair dry using Collinge & Co Blow Dry Lotion which helps create volume.
Step 2: Use Collinge & Co Invisible Dry Shampoo to add texture.
Step 3: Braid Bob length hair from the nape to the crown.
Step 4: Continue to braid to the very ends of the hair allowing some it to spike out, secure and wrap the braid into a top knot.
Step 5: Working on a centre parting, backcomb each side section at the roots, smooth the hair and sweep it back and up towards the crown and secure with a hair grip or accessory.
Step 6: Use hair spray to hold the style in place.
Step 7: Accessorise with rhinestones along the parting.
Step 8: As an alternative look, tuck some hair behind the ears and allow some soft tendrils to fall.
Product Tips
Invisible Dry Shampoo – is not just a dry shampoo but also brilliant for putting up hair. It helps create texture so that the style holds together. Unlike other dry shampoos it is invisible and doesn't leave a white residue.
Blow Dry Lotion – it is light and non-sticky, adds volume, shine and a light hold. Your hair will still look and feel gorgeous when you let your hair down.
Firm Hold Hair Spray – is non-sticky, long lasting and has a fabulous sandalwood fragrance.
Related Articles
Our Collinge & Co x Malmaison Makeover Winner

Last week, we had the pleasure of hosting Natalie, the lucky winner of our makeover and Malmaison stay giveaway, at our Castle Street salon. Natalie visited us for a transformative experience, entrusting Jess with her hair colour and style, and Liz with... Read More

Expert tips and tricks for this winter season

This party season Helen Seaton, Style Director in our Castle Street salon, gives her expert tips and tricks to style out December and Christmas

Q: How can I achieve a quick colour win for the party season?

The party season... Read More